Secrets 2.8 is iOS 12's bff
Happy iOS 12 release day! 🎉 This new iOS release comes with some exciting new features and Secrets 2.8 --- also available today --- is there to make the best of them.
Password AutoFill
Whereas previously restricted to credentials stored in the Keychain, new in iOS 12 is the ability to fill logins in apps and Safari with credentials stored in 3rd party password managers such as Secrets.
No longer is it necessary for app developers to explicit add support for 3rd party password managers, nor for users to use the share button to open an extension and fetch login details. After enabling Secrets as your Password Manager in iOS's Settings, the system will automatically surface Logins store in Secrets when you need them. Simply tap, authenticate and voilá!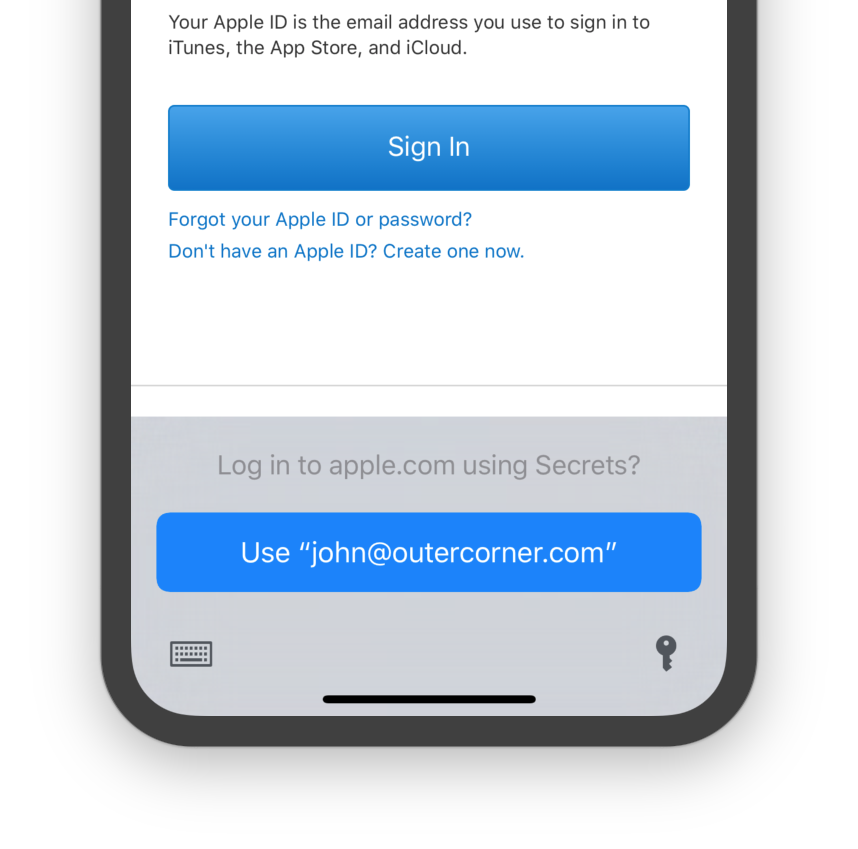 Using Logins stored in Secrets has never been this easy!
Siri Shortcuts
Another big feature on iOS 12 is Siri Shortcuts. While Siri integration has been available to a few classes of apps, this new features allows any app to provide shortcuts to often used actions or items, and make those available from Siri.
These new shortcuts can be triggered explicitly, via a previously setup voice command, or they can be proactively suggested by iOS.
Voice Commands
If you have an item you open regularly, because you either need to view some characters of the password, or view the associated One-Time Password, you can now create a voice shortcut to just tell Siri to open that item or even to copy it's password. Simply, open that item tap on "Add to Siri" and record your shortcut.
And if you have Device Authentication turned on, copying a password or a credit card number can even run within the Siri interface!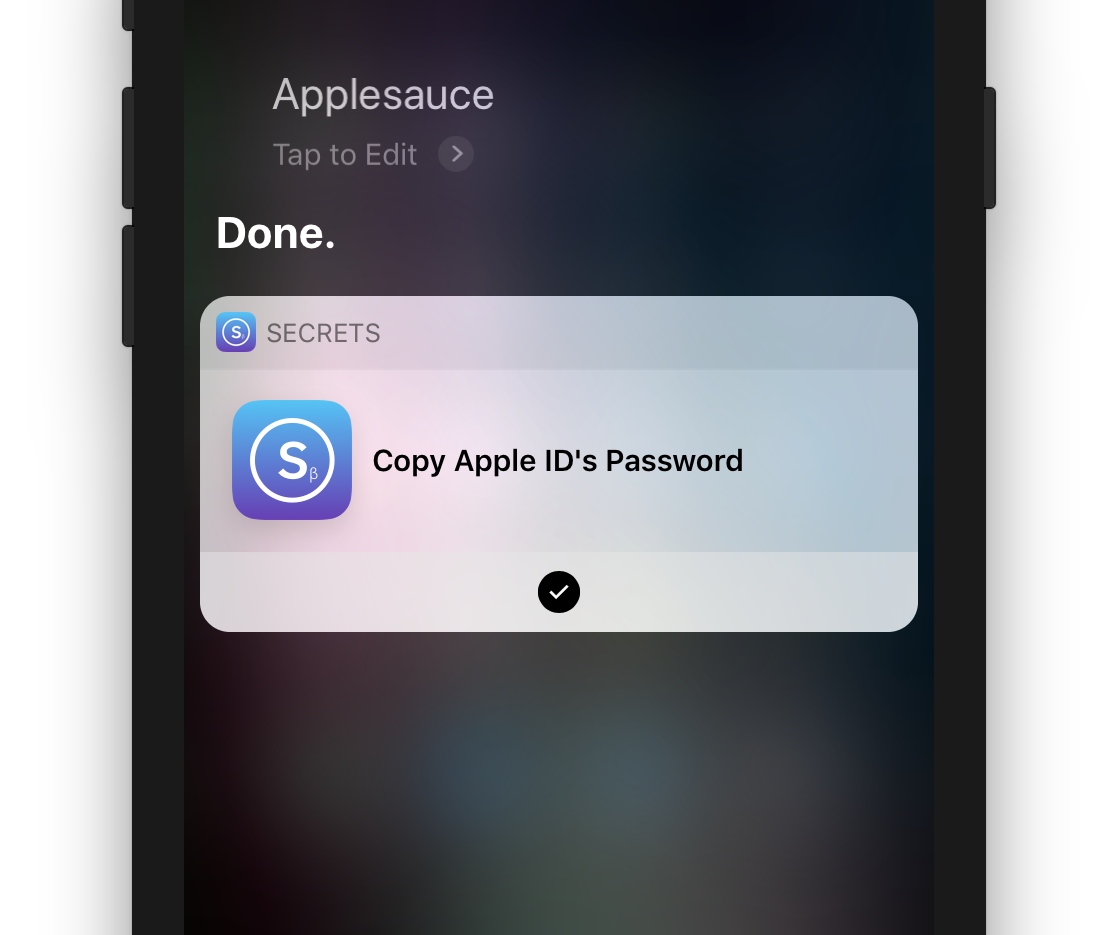 Predicted Shortcuts
To enable shortcut predictions, Secrets must inform the system of the actions you take inside the app. For example, when you open an item or copy a password.
With this information, iOS can then suggest shortcuts to you automatically. For example, imagine you open your employer's Login item every morning when you get to work. iOS can suggest a shortcut to open that item right when you're arriving at work.
Because this feature implies sharing your item names with iOS, and possibly having them appear on your lock screen, you have to explicitley enable it inside Secrets' settings.
But wait… there's more!
Also included in this release is:
support for using Markdown in notes;
support for Handoff;
and many other bug fixes.
As usual let us know your comments/feedback on Twitter or via e-mail. And if you enjoy using any of these features don't forget to leave a review on the App Store!
Until next week! 😉