Secrets 3.0
Version 3.0, a major update to Secrets, is now available and packs many new features!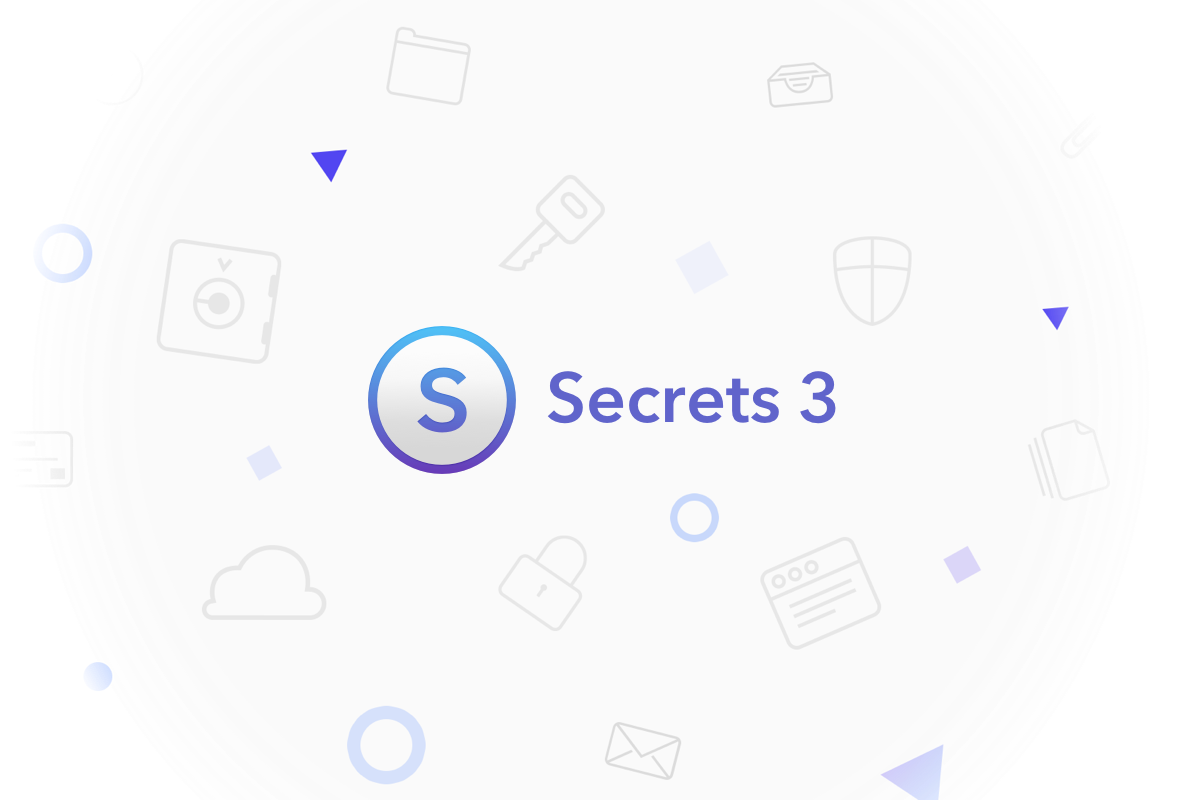 Attachments
This is certainly one of our top requested features. You can finally attach files to any item in Secrets!
A commonly mentioned use case is attaching a photo of your bank's second factor matrix card so that you can login without taking out your wallet. Of course, you can also use it to store pictures of your driver's license, national id card, receipts or any other confidential document.
All files are encrypted and synced alongside your items, and can be added and retrieved using either Secrets for Mac or iOS.
Custom icons
Secrets already had support for a predefined list of popular services such as Facebook, Twitter, etc… but now you can set custom icons on any item!
Since the very first version that we've repeatedly heard you asking for this. And we could've implemented this sooner… but we wanted to do it right. And doing it right meant we needed to have proper support for file attachments. With that in place we're thrilled to finally add this feature.
Custom icons are transparently stored as an attachment to that item.
Spelling out secrets
An innovative and quite useful feature. Now you make Secrets spell out information like passwords and credit card numbers. Useful for example when you need to share you WiFi password with a guest or transmit your credit card number on a purchase over the phone.
But we believe you'll find it most useful when you need to input a password on a device where you don't have a copy of Secrets running. For example on a Windows or Linux machine, or someone else's device. Instead of having to look back & forth between your iPhone and the device's screen you can just let Secrets spell the characters out loud while you type them
Secrets can spell in any of the 11 languages it already supports! Here's a quick look at spelling in action:
iPad keyboard shortcuts
Secrets for Mac always had support for keyboard shortcuts and now your iPad gets to have them too!
If you use your iPad with an external keyboard these shortcuts will really improve your workflow. You can navigate with the arrow keys, quickly copy passwords, usernames, card numbers and security codes, switch filters, create new items, etc.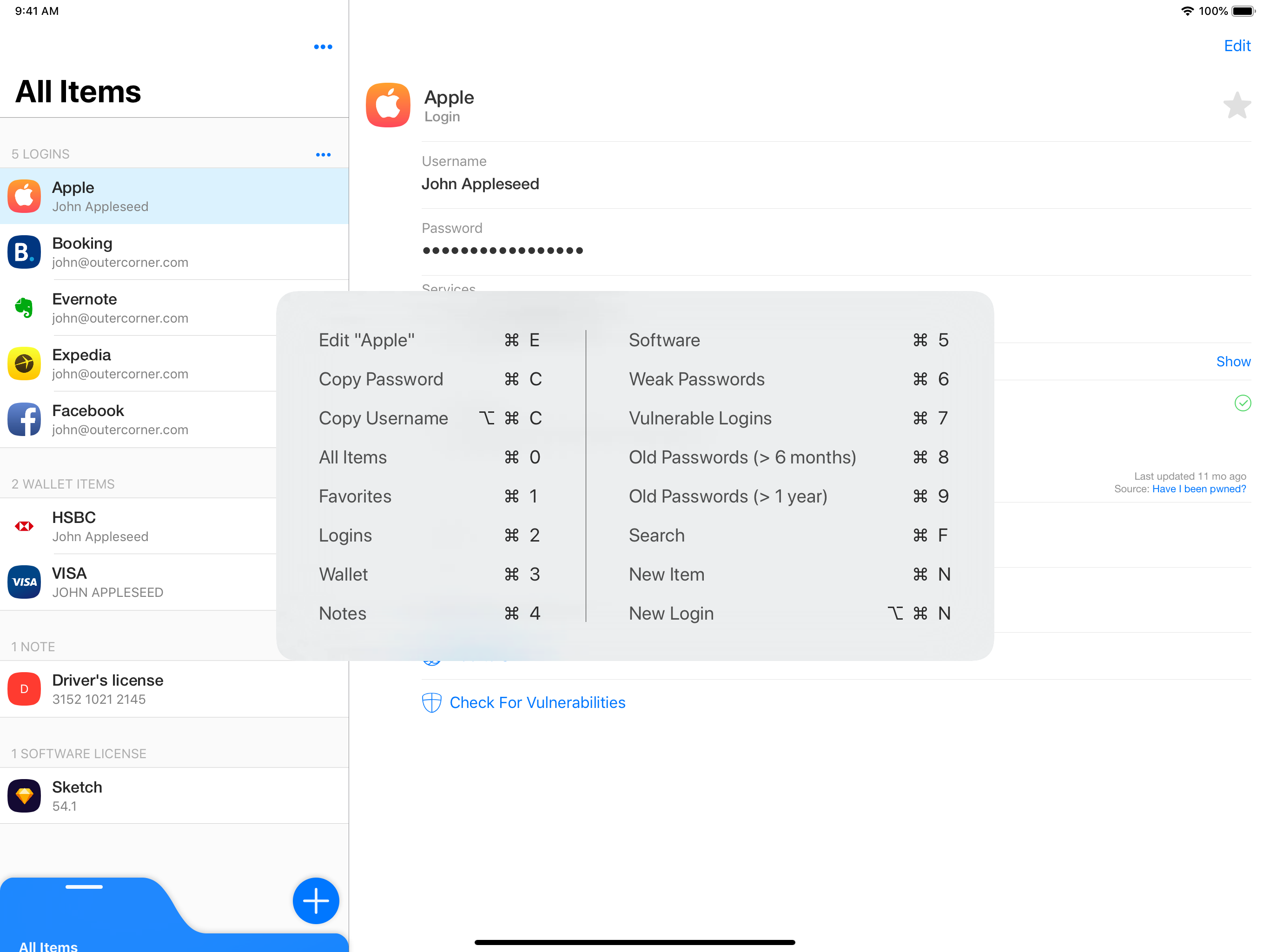 Modern encryption
Secrets has always used OpenPGP for its storage format (with AES-128) and it has served it well. But from now on Secrets will rely on the popular Sodium library that employs modern cryptographic algorithms such as XChaCha20 and Poly1305 in a simple and easy to use API.
We still have many features in the pipeline that will make use of OpenPGP, but ultimately, Sodium was a better fit for storing your secrets. You can check the new security page for more details on how Secrets uses this library to protect your data.
Wrapping up
Secrets 3.0 is a free update to all existing users. We love developing Secrets and we sincerely hope you enjoy it… so go update now and let us now what you think!