Secrets 3.6 - Tying Up Loose Ends
Version 3.6 of both Secrets for Mac and iOS is out now. While there are not groundbreaking features this release includes some other minor features that had been skipped in the past. Lets go over them now!
Automatic Icon Suggestions
While you could already set custom icons for your items, Secrets 3.6 now makes that a bit easier by automatically suggesting icons based on the Services you have associated with a Login item.
The way this works is that Secrets will connect to all associated websites and try to find a suitable images from each page's metadata. Nothing goes through our servers so your privacy is preserved.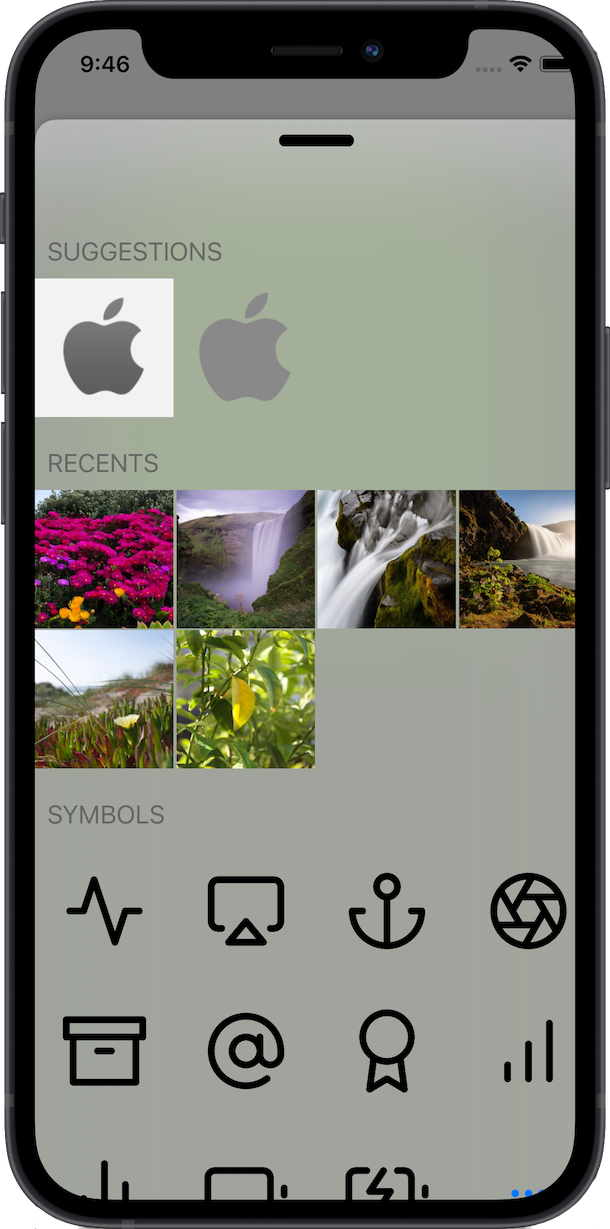 Not only that but it also includes a list of symbols you can use instead of an image. This is perfect for Login items for databases, servers, or other protocols where Secrets can't suggest an icon. For example, if you have a Login for an SSH shell on a remote server, you could create an icon like this:

Finally on the Mac side, if you're choosing an icon for a Software License, Secrets will also suggest icons from the apps you have installed on your machine. Pretty handy 😉.
Ad Hoc Remote Secret Requests
In version 3.4 Secrets introduced the ability to fill Logins on browsers running on Windows or Linux from Secrets running on iOS, such as on your iPhone. This feature required you to pair your iPhone with the browser first. We got some feedback from various students around the world that they are using this feature on shared computers and would love not to have to pair first.
Well… it's here! Simply right click on the page and inside the Secrets menu you'll find a new "Ad Hoc Request" option1. Now you can spend more time studying and less time pairing 😘.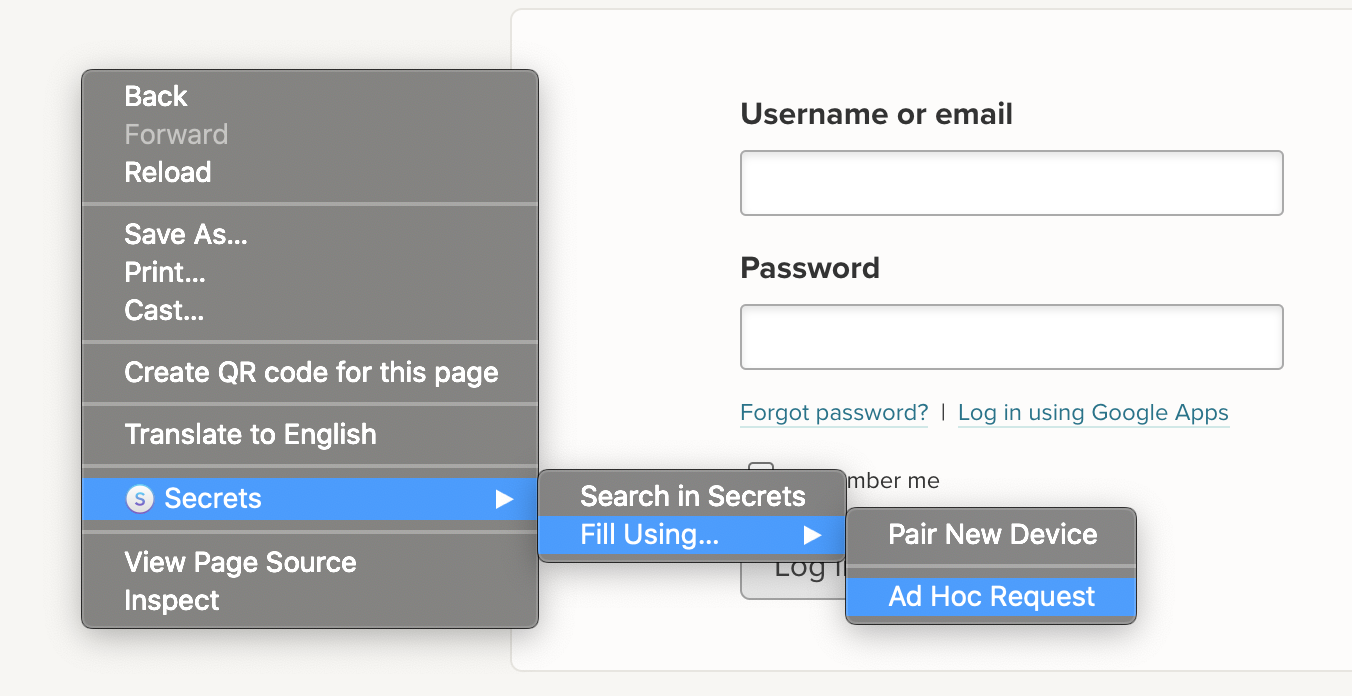 Rest assured everything is still end-to-end encrypted. The difference is that, for Ad Hoc requests, you'll need to scan a QR Code every time you make a request. Whereas if you pair your device you only need to scan it once.
Adding Missing Features on iOS
Secrets for Mac has always had some features not present on iOS. Well, the gap tightens with Secrets 3.6 for iOS.
You can finally import and export your data on directly on your iPhone. The number of users that we have using just the iOS version of Secrets seems to keep growing and while they needed Secrets for Mac to import their data before… not anymore!
Also, renaming and deleting tags is finally possible on iOS. You always could add new tags, but if you made a mistake there was no option to delete or rename it. That's now fixed.
Bug Fixing
Last but not least, we have the usual "bug fixes and improvements":
Fixed issue related to syncing a large number of attachments;
Improved fullscreen experience;
Improved LastPass importer;
and many more.
As always, we love to hear from you, so if you have any feedback on these extensions you can reach us via e-mail or on Twitter.
Footnotes
You'll need to update your browser extension to version 1.0 first! ↩